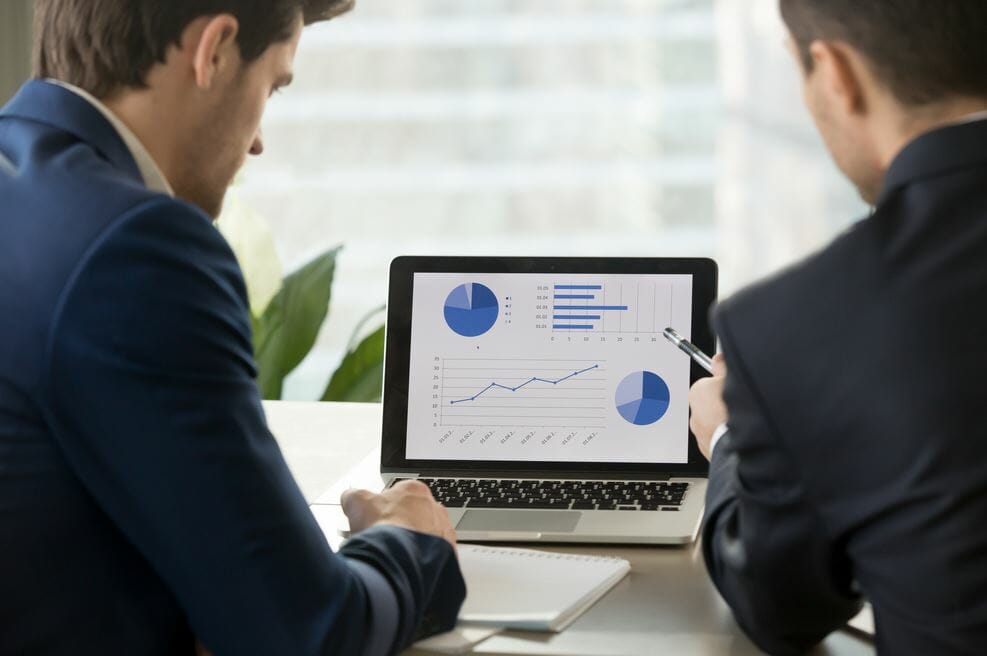 Brands use conversion to market their products and services online. Conversion is the act of turning users into buyers quickly. Conversion rate optimisation allows marketers to maximise their online marketing budget by identifying the selling point that most convinces prospects.
A common question brand marketers have to ask is, "What is a good conversion ratio?" A landing page's conversion rate should be between 26% and 36%. Some landing pages convert 10% or less, which is sufficient for most businesses, while others aim for higher conversion rates. A few landing pages even exceed this rate by quite a bit, thanks to their great landing page optimisation.
How To Calculate Your Landing Page Conversion rate
It is easy to calculate conversion rates for landing pages and it takes only two items to calculate the conversion rate. These are the two things you will need:
The number of people who visited your landing page
The number of people who converted to your offer. These can be tracked using conversion trackers at the user action.
Once you have this information, divide the number who converted to buyers by your total visitors multiplied by 100.
Conversion rate = (Number conversions/Total visitors)*100
You can use the same method to calculate your landing page conversion rate for multiple landing pages. Keep track of all rates and compare them to determine which is more successful and which needs improvement. You can compare your landing pages using conversion rates to identify elements that resonate with users. You might not like pages that are too textually heavy for some users, but it will help you identify what elements work best with online audiences. You can create optimised landing pages using landing page builders. Airtory's landing-page builder is a popular choice because it allows advertisers to create landing pages and run online ads from one platform.
Tips to Increase Landing Page Conversion Rate
Analysing the landing page data is the first step. The conversion rate is only one aspect of the data. It doesn't tell you the whole story. Data about other aspects must also be analysed. These include how long the visitor spent on the page and how far they scrolled. They also need to know if they interacted with any other elements on the page. This information will assist in landing page optimisation and give you an idea of how to improve the conversion rate. You can also generate user behaviour reports directly from your website. These reports will show the user's actions once they land on the page. For example, if you look at recordings, it will show you the exact mouse movements and clicks the user made. It is also possible to determine if the user completed the form, where they stopped and other details.
Learn the Way of Navigation
Another tip to increase a landing page conversion rate is finding out how users navigate your site. Your landing pages will work best if you have good website navigation. For example, you may have users who find your landing page via social media or direct Google searches. There are also chances that the user found your landing page via a forum or third-party website. Therefore, you should check the user's route to get there. This will let you know where to place your ads and optimise your landing page conversion rate.
It is important to make landing pages attractive. However, ensuring that landing pages are free from distractions is even more important. This tip will help you improve your landing page conversion rate. Too many elements can confuse and lead to users doing the opposite of what they want. This is not what you want. Avoid using colour schemes and designs on your landing pages. Instead, use simple language when writing copy and content.
Make sure your banner copy is clear and catchy. The content should not be confusing. Don't make it difficult for users to find the CTA buttons. You can easily increase your landing page conversion rate by keeping it simple.
Your landing page's success depends on the timing. Conversion will not be achieved if you target the wrong customers. Likewise, it will not work if it is targeted at the wrong customers. Better landing page optimisation: As users move closer to the bottom of the funnel, their needs and desires may change. They might be more interested in buying your product than skipping it. Therefore, you must adapt your sales funnel. You should keep your minimum levels low enough that users don't over-or under-think the decision.
You can also improve your landing page conversion rates by optimising the page's load time. Make sure the page works on mobiles and tablets. A live chat option can be integrated on landing pages to give it a personal touch and allow users to get their questions answered right away.